If you are a Yorkie owner, you know these little dogs are more than just pets – they are family. And just like any family member, you want to ensure they are safe, comfortable, and happy. One way to ensure this is by using a Yorkie carry bag. In this ultimate guide to Yorkie carry bags, I will discuss the benefits of using a carry bag, the types of carry bags available, how to choose the right one, and much more.
Benefits of Using a Yorkie Carry Bag
Using a Yorkie carrier has numerous benefits for you and your furry companion. For one, it allows you to take your Yorkie wherever you go without worrying about them getting lost or injured. A carry bag also provides a cozy and secure space for your Yorkie to rest while you are on the go. Additionally, a carry bag can be a great way to socialize your Yorkie, as they can be more easily exposed to new people and places.
Types of Yorkie Carriers Available
Several types of Yorkie carry bags are available on the market, each with unique features and benefits. The most common types are sling bags, backpacks, and totes. Sling bags are worn over the shoulder, allowing your Yorkie to rest against your body. Gears are worn on the back, providing more support and comfort for you and your Yorkie. Totes are carried by hand and can come in various shapes and sizes.
Factors to Consider When Choosing a Yorkie Carry Bag
When choosing a Yorkie carry bag, there are several factors to consider. First and foremost, you want to ensure the pack is the right size for your Yorkie. It should be big enough for them to move around comfortably but not so big that they can get lost. You also want to ensure the bag is made of high-quality, durable materials and has proper ventilation to ensure your Yorkie stays relaxed and comfortable.
Another critical factor to consider is the type of closure the bag has. Some bags have zippers, while others have snaps or buckles. You want to make sure the closure is secure and easy to use. Additionally, you want to consider the bag's weight and how comfortable it is to carry. If you plan on using the bag for long periods, you want to make sure it won't cause any strain or discomfort.
How to Measure Your Yorkie for a Carry Bag
Measuring your Yorkie for a carry bag is essential to ensure you choose the correct size. To measure your Yorkie, measure its length from the base of its neck to the bottom of its tail. Next, measure their height from the top of their head to the floor. Finally, measure their circumference around the broadest part of their chest. Use these measurements to find the right size bag for your Yorkie.
Top Yorkie Carry Bag Brands and Their Features
Several top Yorkie carries bag brands are on the market, each with unique features and benefits. One famous brand is Sherpa, which offers a variety of high-quality, airline-approved bags. Another top brand is K9 Sport Sack, which offers backpack-style backpacks for hiking and outdoor activities. Other leading brands include PetAmi, Outward Hound, and Pet Gear.
DIY Yorkie Carry Bag Ideas
You can also make your own Yorkie carry bag if you feel crafty. Several DIY ideas are available online, from repurposing old purses to sewing your custom bag. Making your bag is a fun and creative project and allows you to customize the bag to your specific needs and preferences.
How to Train Your Yorkie to Use a Carry Bag
Training your Yorkie to use a carry bag takes patience and consistency. Start by introducing the bag to your Yorkie positively and calmly. Let them explore the load individually and reward them with treats for showing interest. Once comfortable with the pack, put them in it for short periods and gradually increase the duration. Always make sure your Yorkie is comfortable and happy in the bag.
Tips for Using a Yorkie Carry Bag Safely and Comfortably
When using a Yorkie carry bag, it is essential to do so safely and comfortably. Ensure the load is secure and adequately fastened before carrying your Yorkie. Also, ensure the bag has proper ventilation and is not too hot or stuffy. Finally, be mindful of the bag's weight and how it affects your posture and comfort.
Conclusion and Final Thoughts
Using a Yorkie carry bag is a great way to keep your furry companion safe, comfortable, and happy while on the go. Consider the size, materials, closure, and comfort when choosing a carry bag. You can choose from various types and brands or create your DIY bag. With patience and consistency, you can train your Yorkie to use the bag and enjoy all its benefits.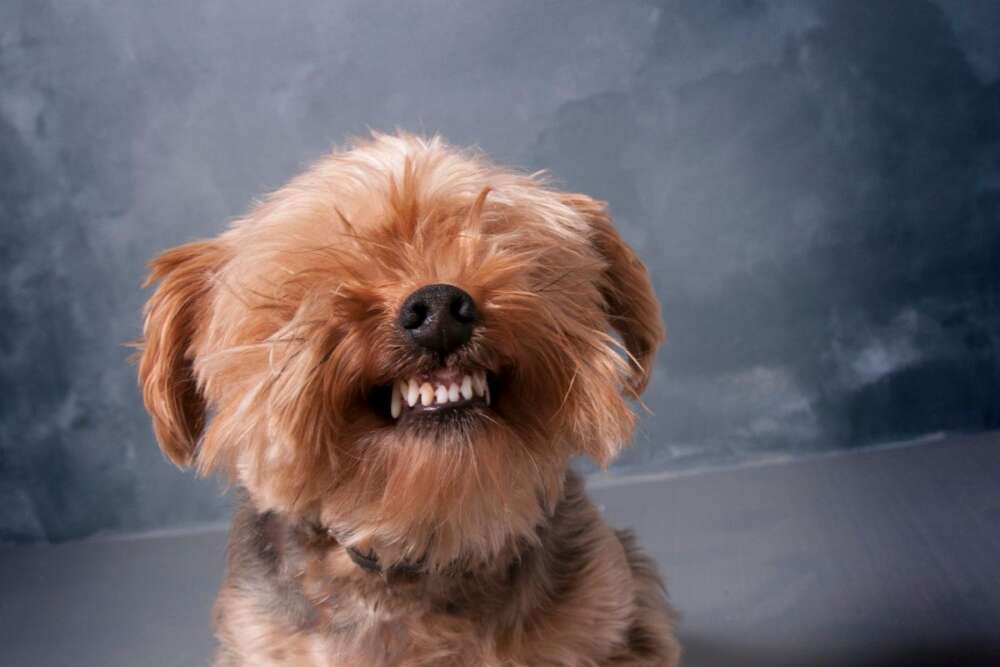 As a lifelong dog lover, I fell in love with Yorkies for their spunky personalities, intelligence, and unwavering loyalty.
As a dedicated Yorkie owner, I have spent years learning about the breed and how to provide the best possible care for them. From finding the proper diet to exercise, and so much more! I take every aspect of my Yorkie's life seriously.
In addition to being a loving dog parent, I'm an avid blogger, sharing my experiences and insights on all things Yorkie-related. From training tips to grooming advice, Yorkieclothing.com is a go-to resource for other Yorkie owners worldwide.