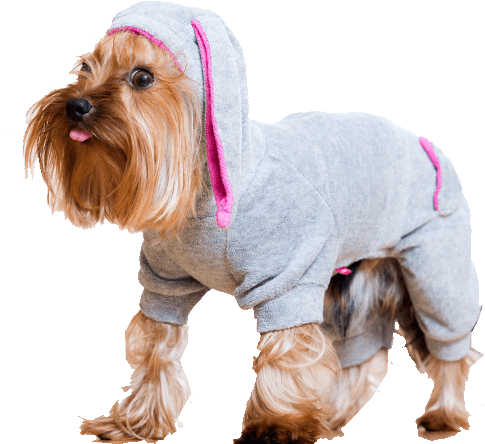 Yorkie Clothes & Accessories
All of our Yorkie clothes are made to fit your little prince or princess. From sweaters to outfits, hair bows and more. We offer an extensive collection of clothing for your pup!
Yorkie Clothes & Accessories
All of our Yorkie clothes are made to fit your little prince or princess. From sweaters to outfits, hair bows and more. We offer an extensive collection of clothing for your pup!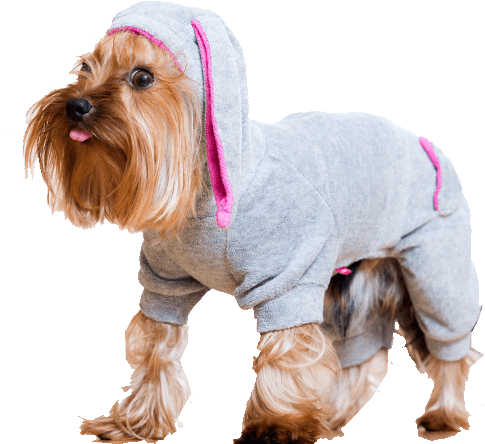 FREE SHIPPING
Free shipping on all orders from USA.
SECURE ONLINE PAYMENTS
Paypal and all major cards accepted.
100% SATISFACTION GUARANTEE
Our customers come first!
Portable Foldable Pet Play Pen

$65.00 $44.99
Exercise pen / kennel + carry case for Large or small dogs. For both indoor or outdoor use. Water Resistant. Protected seams and reinforced corners.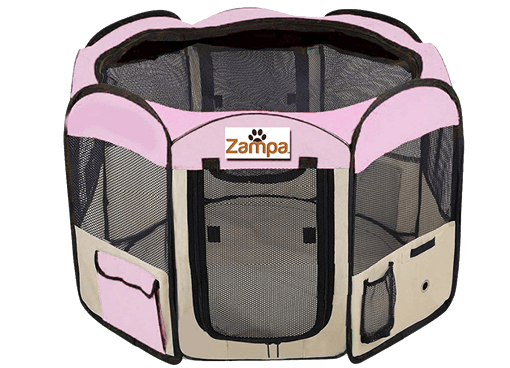 Introduction to Teacup Yorkie Puppies Let's dive into the world of Teacup Yorkie puppies, a realm filled with cuteness overload and endless 'aww' moments. These tiny furballs are not just a handful of joy, but also a pocketful of surprises. Don't let their size fool...
Small Dog Clothes & Accessories at Yorkiclothing.com
Would like to dress your Yorkie just like a superstar? You have come to the best place!
We hook you up to the web's largest selection of Yorkie clothes and accessories. Your Yorkie offers unconditional love and friendship, so why wouldn't you them something fashionable? You may be hunting for a sweater, bedding, outfit, costume, hoodie, collar, shoes (yes, Yorkies can have footwear) or any other clothing, we stock pretty much everything.
Yorkie Clothing is an online small dog clothing store for just for Yorkie owners by Yorkie owners! We realize how challenging locating clothes for a little Yorkie may be, and that's why we developed this website. Our exclusive systems and established partners with industry-leading suppliers such as AliExpress permits us to present a massive choice of clothes and add-ons.
While our company focus on Yorkie clothes, additionally we supply guides, posts, pictures along with other unique information about the breed. As pet owners ourselves, we understand a few things concerning the breed. From puppy training and obedience training, to inoculations and handling common health issues, it's really a great deal of effort. We make the procedure easier by addressing typical matters like these within our wellness, teaching, pet grooming and info sections.
Believe you will have the most adorable Yorkshire terrier in town? If you do, email us a photo and we'll happily add it to our website so everyone can see!
Ten Reasons Why Your Yorkie Must have Clothes
There is no doubting the truth that Yorkies are adorable when dressed in clothing. Nevertheless, there's some other reasons why you need to dress up your Yorkie…
Guards Against Bugs: From ticks and flicks to nasty flying bugs and little bugs, Yorkshire terriers are often subjected to a number of unwanted pests. A few of these bugs aren't anything greater than a annoyance, however some may pass severe and life-threatening contagious illness. Any sweater or shirt can safeguard your fluffy friend against typical bugs like these.
Promotes Socializing: Outfitting your Yorkie in clothing draws in interest while in public, that helps to interact socially and avoid behavior issues like hostility later in the future.
Keeps Them Warm: To be the one of the world's smallest breed of dogs, Yorkies don't stand cool temperatures like bigger dog breeds. Whenever a Yorkie is subjected to sub-freezing temps, their body's temperature might fall to hazardously low, which can cause a condtion termed as hypothermia. A nice warm sweater or jacket guards towards hypothermia by reducing the speed where your Yorkie loses heat.
Keeps your Yorkie Dry: A rain-coat will keep your Yorkie nice and dry in wintry or rainy climate, additionally safeguarding against hypothermia.
Reduces Hair loss: Whilst there is no solution to avert your Yorkie from hair loss, outfitting them in a jacket or sweater helps reduce free hair from leaving their coat.
Safeguards Against Burning From The Sun: Extended contact with the scorching mid-day sunshine burns up a Yorkie's skin, raising the chance of cancer of the skin. You are able to safeguard your Yorkie from burning, nevertheless, by outfitting them within a light shirt.
Safeguards Paws. You are able to shield your Yorkie's paws from razor-sharp stones, tiny rocks, sticks, snow and dirt along with some fashionable shoes.
Yorkies Are The Ideal Size: Having an typical bodyweight of just Two to six lbs, Yorkies are the ideal size for wearing clothes. It is possible to dress up and undress your own Yorkie in only a few minutes.
Safeguards From Skin Allergies. Clothing can safeguard your Yorkie from allergic reactions (e.g. contact dermatitis), an ailment from where roughly 16% of all dogs endure. By setting up a barrier in between your Yorkie's skin as well as atmosphere, things that trigger allergies such as plant pollen, mold and trace chemical substances will not reach them as quickly.
Much more Picture Opportunities: You'll likely take more pictures whenever your Yorkie is wearing adorable clothes, publishing and showing these occasions with your family and friends.
Deciding on the best Clothes for Your Yorkie
Since you now understand a bit about the reason why your Yorkie must have clothes, you may be asking yourself which clothing to decide on. From graphical t shirts and fluffy sweaters to cute tutus and humorous costumes, the options are countless. Considering the variety of choices, however, how can you tell which is perfect for your treasured Yorkie?
Why are you buying Yorkie clothes?
If you wish to keep your Yorkie warm & cozy through the winter months, a jumper or jacket will do the trick. However, a light-weight shirt is appropriate for the late hot seasons. If you wish to safeguard your Yorkie from fleas and other insects or skin allergic reactions, select an item of clothing that covers up the majority of their body.
Fabric Much like our clothing is manufactured from various textiles, so are dog clothing. Clothing manufactured from 100% natural cotton is always a great option; it's very soft, comfy, affordable, and simple to wash. Due to the water-absorbent qualities, nevertheless, cotton is not the smartest choice for your Yorkie to wear while it is raining or in snow. Rather, contemplate clothes manufactured from a water-resistant fabric like nylon or polyester.
Dimensions It's vital that you pick the best size clothes for your Yorkie. Yorkies vary in size, teacups, for example, usually weigh around 1 to 2 lbs, whilst larger Yorkies weigh around 6 or more lbs. There is no such thing as one size fits all dog clothes, so think about your Yorkies dimensions – length, height and weight- when buying new clothing. It could be a sweater, shirt or another item of apparel, it ought to list the dimensions for which it was fashioned.
Functionality Basic Yorkie sweaters and shirts function similar to the sweaters and shirt that people wear: you slip your Yorkie's front legs through each one of the openings and they are all set! Some, nevertheless, have got velcro straps, zippers or buttons.
Design What design of clothing are you trying to find? A single-colored sweater is always a possibility, yet one of the advantages of Yorkie clothes will be the multitude of variations to choose from. One thought is to select garments that mirror your Yorkie's character. In case your Yorkie has a intense character, think about a artwork that will match that persona. Or if you have a female Yorkie, perhaps a pink Tutu. Enjoy yourself when selecting a style, and do not be scared to convey your Yorkies special character through clothing.
Yorkie Accessories: What You Need To Know
Along with clothing, consider purchasing accessories for your Yorkie. A collar and leash (or harness), for example, is really a must for any Yorkie. Even when your Yorkie is kept inside, you will still have to take him or her outdoors to carry out their business. Permitting your Yorkie to go outside with no restraint raises the chance of them getting lost. A harness or dog collar also enables you to include an id tag on your Yorkie. In case your Yorkie is not micro chipped, they will require an ID tag showing their name, address and phone number. Based on the National Humane Society, approximately 1 in 3 animals will try to escape within their life time, only 10% are actually rejoined with their owners. Putting on your Yorkie's dog collar or harness raises the likelihood of an successful reunion if they're ever get lost. If you are considering traveling with your Yorkie, you need to buy a special dog carrier. You may be visiting the vet, pet shop, or perhaps running errands out and about, you are able to take along your Yorkie by putting them safely within a carrier. It is a safe and sound environment, stopping them from jumping out. A good bed is yet another important accessory for Yorkies. Whilst you can invariably make a soft bed spot utilizing old blankets, small dog beds are made having a focus on comfort and ergonomics . Stats reveal that as much as 25% of all dogs will experience a degenerative joint condition (DJD). A dog bed can alleviate the discomfort and pain related to arthritis. Mentioned some of the best Yorkie accessories.
Tips on Dressing Your Yorkie
Yorkies tend to be suspicious of new items, and clothes are not any exception. For those who have to dress their Yorkie the first time, he or she may draw back, shake or perhaps display indications of nervousness.You are able to relieve your Yorkie's anxiety to getting dressed up by simply following these guidelines:
Start outfitting your Yorkie early on, ideally while they're still a pup.
Keep with simple clothing at first, staying away from complicated clothes with several securing components.
Right after your Yorkie wears a brand new outfit of apparel the first time, examine their body for indications of discomfort.
Do not pull or yank your Yorkie's legs when trying to dress them.
Incentive your Yorkie using affection or a treat both after and before getting them outfitted.
It appears absurd, but speaking with your Yorkie within a relaxed and calming voice while dressing him or her might help relieve their nervousness.
Steer clear of tight-fitting clothing that limit your Yorkie's motion.
Do not pressure your Yorkie to get dressed up if they're nervous.
If an piece of clothing stops your Yorkie from carrying out their business, take it off before you take him or her outdoors.
History Of The Yorkie
Background on The Yorkie
Yorkies are a small breed of dog of belonging ot the terrier group, created in the 1800s in England, Yorkshire, to capture rodents in clothes mills. The determining characteristic of the breed of this small dog is its maximum weight of 3.2 Kg (7 pounds), however some may surpass this and grow as much as Fifteen pounds. It's put into the Toy Terrier part of the Terrier Circle through the Fédération Cynologique Internationale as well as in the "Companion Group" or "Toy Group" by various other dog clubs, such as the American Kennel Club. The Yorkshire Terrier has additionally been a part of the growth and development of various other dog breeds, for example the "Australian Silky Terrier". It features a greyish, dark-colored, and tan coat, and also the breed's play name is Yorkie. The Yorkie originated from Yorkshire (and adjacent Lancashire), a region in Northern Britain. Within mid-19th century, employees from Scotland arrived at Yorkshire looking for jobs and brought in with them a number of different types of small terriers. Reproduction of the Yorkie was "primarily achieved by the people-mostly operating in woolen and cotton mills-in the counties of Lancashire and Yorkshire."
The History of Yorkies in North America
The Yorkie was brought in The United States in1872 and also first Yorkie was listed with the A.K.C (American Kennel Club) in 1885. Throughout the Victorian times, the Yorkie became a well-known pet and show dog in he UK, so that as people in America accepted Victorian traditions, also did they accept the Yorkie. The breed's reputation dropped within the Forties, after the number of little breed of dogs recorded dropped to an all-time rate of 18% of total registrations. Smoky, a famous Yorkie war dog from Second World War, is acknowledged with starting a restoration of great interest within the breed. The Yorkshire Terrier is ranked as the 6th most favored pure-breed in the USA in 2012 – 2013 by the American Kennel Club.
Our goal is to give your little Yorkie the best style he or she deserves! You'll only find the most popular products on YorkieClothing.com
Follow Us If You Love Yorkies!

AMAZON ASSOCIATES DISCLOSURE
Yorkie Clothing is a participant in the Amazon Services LLC Associates Program, an affiliate advertising program designed to provide a means for sites to earn advertising fees by advertising and linking to Amazon.com