Choosing the right dog leash can be a difficult decision. There are so many different types of leashes and they all have their own advantages and disadvantages. To help you find the best leash for your pup, we've compiled this list of our favourite leashes that will work for any size or type of pet! Read on to learn about each one and how it might fit into your life as a dog owner.
Classic leash
If your pooch is well trained and well behaved, then perhaps a classic baseline leash will do you. These leashes do not have extra bells or whistles, but we recommend making an investment in quality. Cheap leashes will do the trick, but they may not be comfortable—or they may fall short in other ways.
Stylish Hound's range of OG leashes have all your basics covered. Made from 100 per cent recycled materials (yes, even down to the metal buckles), these leashes are available in a range of funky (or monochromatic, if that's more your thing) designs. What sets these leashes apart from others on the market? The padded neoprene handle. So much more comfortable than that 'rope burn' feeling you get from cheap or nylon-based leashes!
Classic leashes will vary by quality and material. For something super-duper high-quality, we recommend leather leashes. Leather is one of the toughest materials out there, rendering it the perfect material with which to craft a dog leash. There are also Biothane leashes, which mimic the feel of genuine leather, if you prefer to keep your products animal-free. There are so many high-quality, durable, and often eco-friendly options out there. In the long run, investing in quality may cost less than replacing cheap leashes on the regular.
Obedience leash
For dogs who need a little extra restraint, obedience leashes are a great option. Whilst 'obedience leash' doesn't have an official definition (or official criteria), it's generally agreed that these leashes are a little more resilient than ye classic leash. Leather leashes, for example, could probably be classified as obedience leashes due to their indestructible make.
Stylish Hound has a range of 'obedience leashes' that are like their OGs, but with a nifty little twist. At the end of the leash is a built-in ruched elastic feature that absorbs your dog's pulls and jolts. How does this bungee benefit your walk? Well, it means that your leash takes all the tension so that your arm doesn't have to. Ergo, this means you can regain control of your pulling dog. Obediences leashes work best when they're paired with a no-pull harness. Stylish Hound has an impressive range of these, too.
You could even go one up from this and buy a harness leash, which is exactly what it says on the tin: a harness and a leash combined together. Wrap the leash around your dog's body, clip or thread it through the buckle or attachment, and you're good to go. This variant comes in differing designs so there will be different attachment methods. By redistributing the pulling tension from the neck to the torso, you can reclaim control and your dog can push through walk time with an unscathed trachea.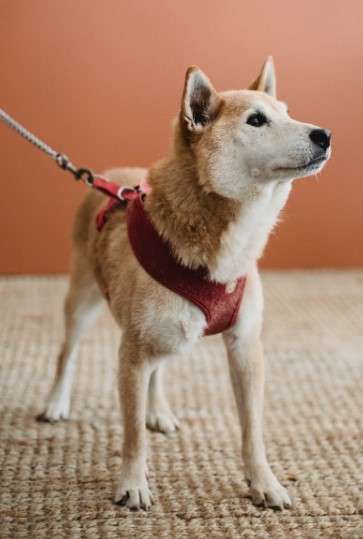 Multi-fuction leash
Finally, we have the multi-function leash. These leashes would be like a double-edged sword if double the edges meant double the benefits. These leashes have a clip on either end. This means you can use them in one of six ways! The most popular way to use these leashes is for an extra-firm hold. Attach one to your dog's front and the other to the back. This allows for a greater grip and more controlled angles. You can also walk two dogs simultaneously with this double-clipped delight.
The other great thing about the multi-function leash is that they can clip onto waist-loop or cross-body attachments. This will keep your hands free for carrying a take-away latte in each hand…or other important things in life. So if you want a little more control—or if you want to bring double the trouble to your daily walk—a multi-function leash may just be the way to go.
Unleash the fun!
There are so many different leashes out there. Which one is the right leash for your dog? The classic leash will work best for casual walks and trips to the park. It's easy on and off and comfortable for pets of all sizes. If you need something a little more sturdy, we recommend an obedience leash that can be used as a training tool or to keep large dogs under control during their walk. For those with multiple pets who like to explore together, then our multi-function harness might be perfect! Check it out and see what works for you and your pet.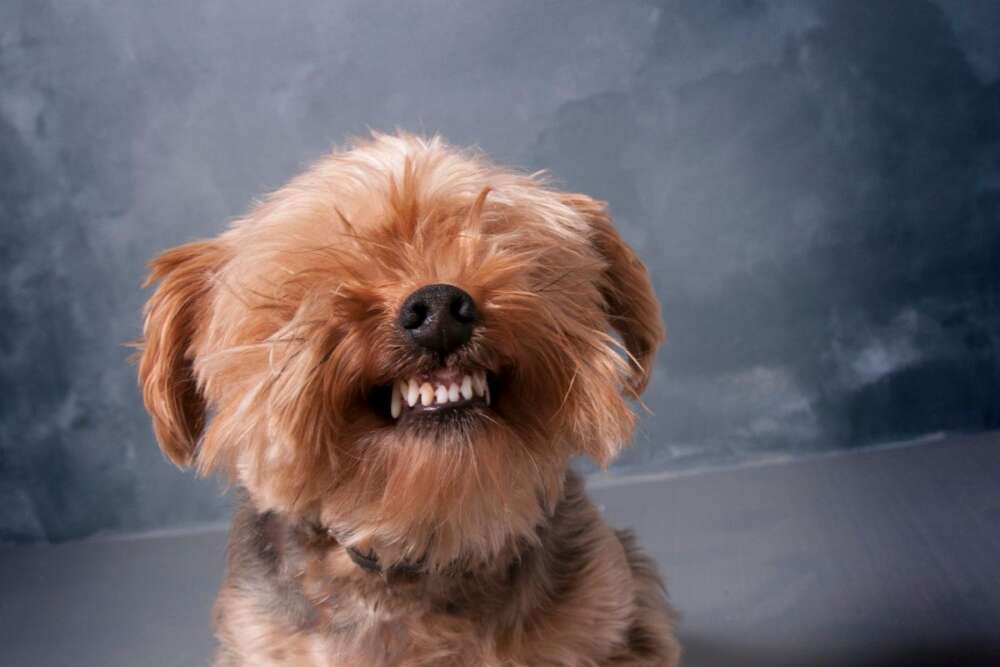 As a lifelong dog lover, I fell in love with Yorkies for their spunky personalities, intelligence, and unwavering loyalty.
As a dedicated Yorkie owner, I have spent years learning about the breed and how to provide the best possible care for them. From finding the proper diet to exercise, and so much more! I take every aspect of my Yorkie's life seriously.
In addition to being a loving dog parent, I'm an avid blogger, sharing my experiences and insights on all things Yorkie-related. From training tips to grooming advice, Yorkieclothing.com is a go-to resource for other Yorkie owners worldwide.